Home / Solutions / Mining Mineral Manufacturing
Mining Mineral Manufacturing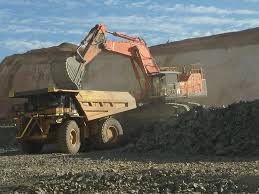 The Democratic Republic of Congo (DRC) is extremely rich in natural resources. DRC's largest export is raw and partially refined minerals. MES began its journey in 2009 when we recognised an opportunity to diversify into tin, tantalum and tungsten.
The 3 Ts with MES
We are the biggest exporter and refiner of tin, tantalum and tungsten from DRC. With our five major concessions, multiple processing facilities and a constant push for growth and development, MES hopes to become a global leader of the 3 Ts market, while maintaining conflict-free and OECD-approved traceability standards.
OPPORTUNITIES FOR DEVELOPMENT
The 3Ts have significant opportunities for value addition and usage in tech-nological, aerospace, defence, and more industries. They all carry a very high strategic value for any country which is able to harness and maximise their potential.
TIN
Stannous Sulphate,
Stannous Chloride,
Stannic Chloride, and
Sodium Stannate
TANTALUM
Tantalum Pentoxide
Tantalum Powder
TUNGSTEN
Tungsten Carbide
Tungsten Chloride
CSR
MES continues to improve the lives of people in the DRC with Vinmart and Kisengo Foundations, with a dedicated focus on healthcare, education, infrastructure and entrepreneurship.